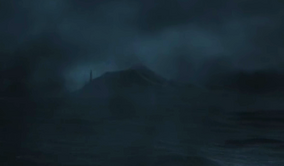 The Rougetsu Island is the island where the Kagura Ritual took place, located at the south of Honshu Island. It is also the main setting in Fatal Frame IV: Mask of the Lunar Eclipse.
This island is where Ruka Minazuki, Madoka Tsukimori, Marie Shinomiya, Misaki Asou, and Tomoe Nanamura were kidnapped.  Unlike most areas that have connections to the spirit world, (Himuro Mansion, All God's Village, Kuze Shrine) the island and its inhabitants were welcoming to anyone who had entered the island.  As such, they even let tourists onto the island and watch the Kagura Ritual as it is performed.
Ad blocker interference detected!
Wikia is a free-to-use site that makes money from advertising. We have a modified experience for viewers using ad blockers

Wikia is not accessible if you've made further modifications. Remove the custom ad blocker rule(s) and the page will load as expected.