"Still... not... enough... Please forgive me."
This article is still incomplete. It is currently under development.
| | | |
| --- | --- | --- |
| | This article is a stub, you can help Fatal Frame Wiki by expanding it. | |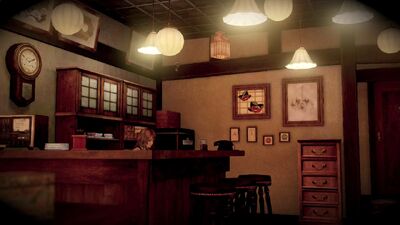 Kurosawa Antiques is a location in Fatal Frame: Maiden of Black Water.
Yuuri Kozukata, one of the main protagonists, works and lives there. People come visit this shop to have their lost things found, or their fortunes told by Hisoka Kurosawa.
Ad blocker interference detected!
Wikia is a free-to-use site that makes money from advertising. We have a modified experience for viewers using ad blockers

Wikia is not accessible if you've made further modifications. Remove the custom ad blocker rule(s) and the page will load as expected.