"Still... not... enough... Please forgive me."
This article is still incomplete. It is currently under development.
"One of the faces is warped."
This article is in need of more or better images.
| | | |
| --- | --- | --- |
| | This article is a stub, you can help Fatal Frame Wiki by expanding it. | |
Junko Minagawa (皆川 純子 Minagawa Junko, born November 22, 1975 in Tsuchiura, Ibaraki) is a Japanese voice actress affiliated with Haikyo. She is also the voice actress of Rei Kurosawa and Reika Kuze from Fatal Frame III: The Tormented.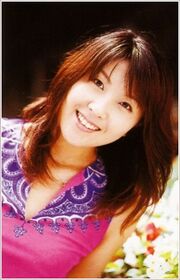 Ad blocker interference detected!
Wikia is a free-to-use site that makes money from advertising. We have a modified experience for viewers using ad blockers

Wikia is not accessible if you've made further modifications. Remove the custom ad blocker rule(s) and the page will load as expected.