| | | |
| --- | --- | --- |
| | This article is a stub, you can help Fatal Frame Wiki by expanding it. | |
An earring of a beautifully adorned stone, it was passed to several individuals from the Kuze family. The Echo Stone Earrings are key items in Fatal Frame III: The Tormented. By obtaining this item as Kei, the player is able to get the Photograph Ending and save Kei and his neice Mio.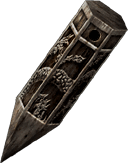 These earrings enable the wearer to hear the voice of the person who has the other pair. The term 'voice' is not used for vocal words escaping lips, but the deep thoughts and emotions. Akito Kashiwagi offered his beloved Kyouka two pairs of these earrings before he departed the Manor of Sleep. Later, Kyouka offers her son Kaname three earrings while he was still at the age of three. She hoped that after she gets her son out this mansion Akito would find and recognize him with the earrings he has, then adopt him.
With one earring left for Kyouka, she left the Kimono room where she resides after the Unleashing, accidentally forgetting about the earring in her drawer.
Kaname offered one earring to Reika and claimed to be able to hear her voice through it after they were separated. Of the pair he had left, he wore one during his return to the Kuze Shrine and accidentally left one with Dr. Kunihiko Asou. Yashuu Kuze recognised Kaname as her own grandson by the earring he wore.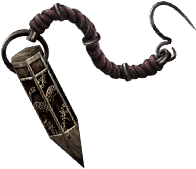 Dr. Asou used the Echo Stone Earring in the development of the Spirit Stone Radio and it was passed down in the Asou Family, eventually falling into the hands of Yuu Asou. Yuu stored it in the attic of his house, where it was found by his fiancée Rei Kurosawa after his demise.
Ad blocker interference detected!
Wikia is a free-to-use site that makes money from advertising. We have a modified experience for viewers using ad blockers

Wikia is not accessible if you've made further modifications. Remove the custom ad blocker rule(s) and the page will load as expected.